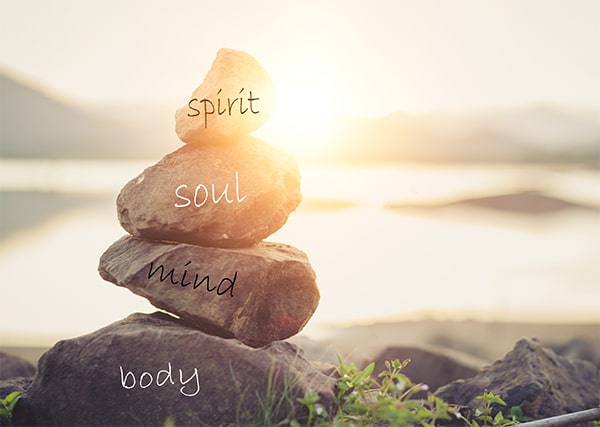 What is holistic counselling?
Holistic therapy takes into account the 'whole' person (the body, mind, heart and spirit) and their lifestyle, rather than just one aspect of them. The aim is to achieve optimum health. Through a range of different modalities, the healer encourages the client to take ownership of their own health and becoming empowered. Holistic healing is an integration of conventional treatments and natural therapies.
A Holistic Counselling Melbourne works with the client to restore the body to its natural balance and therefore have an improved quality of life. At Celestial Living, we suggest it takes 6 – 12 sessions to overcome or to heal an issue. A condition you've had for 20 years, might take longer than 6 sessions to overcome.
 You can purchase 1 session at a time or purchase a 6-week package and save $110 and therefore make a true commitment to your healing. The first session is 'The Consultation' and it is an in-depth session whereby we establish The Big Picture. There are numerous questions to get through for this session and so there is not usually time for any Energy Healing in this session. Subsequent sessions are usually a combination of Counselling and Energy Healing but that depends on what is needed for the client at that time.
"When the balance of power is no longer in your favour then you feel stress and anxiety."
Grow in Every Aspect of your Life with Our Holistic Counselling Services
Celestial Living offers Holistic Counselling Courses that help you work on every aspect of your life for an overall level of growth. It takes into account the overall life of the person and his/her journeys and not just the issue at hand. Holistic Counselling in Melbourne works wonders because we believe to eradicate issues from their root cause one needs to understand a lot of aspects. This includes your childhood, upbringing, work conditions, peer group and family structure to see where more work is required. Our professionals work dedicatedly with you to help you bring your best potential forward for everything in life.
Why Celestial Living is the Leading Holistic Counselling in Melbourne
Professional & Highly Empathetic Counsellors to Help you Navigate your Life Better
The aim of our Self esteem courses in Melbourne and courses on Holistic Healing in Melbourne is to understand the issues underneath and addressing them from your emotional perspective as well as the overall worldview. This helps in coming to a conclusion that is beneficial in all aspects for a long term fulfilment in life. Our holistic counselling courses help you understand better what is it that you want for yourself in family life, work-life or individual needs. Once you understand your needs in a particular situation, its easier to navigate from there which is where our expertise and wisdom comes into play to help you vastly.