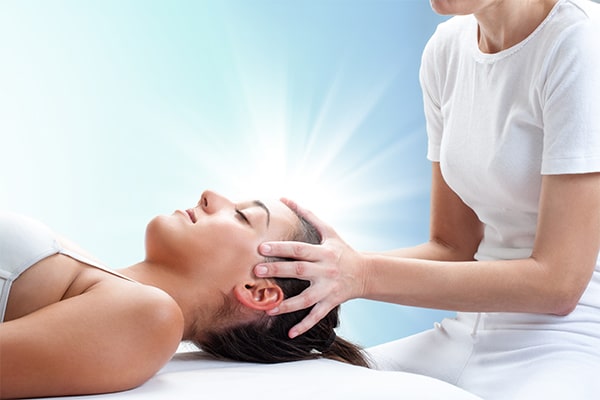 Reiki is a Complementary therapy that comes under the category of Energy Medicine. Energy healing works with subtle bodies (subtle bodies are the non-physical aspects of our being – e.g. emotions, spirit, chakras). It is very difficult to find the words to describe it because the frequency of this healing is above the frequency of words (mind). It is a different experience for everyone, and each healing can bring out a different outcome. So, when my clients ask me – What can I expect from healing? I tell them, to take deep breaths, relax, be open and have NO expectations. You will get out of a Reiki healing what you need at the time, so simply TRUST in the process. Reiki healing is ALWAYS for the client's highest good and promotes the balance of your body, mind and soul.


Heal from Within, Truly & Holistically with Our Healing in Melbourne
At Celestial Living, we value your true healing and growth and have all kinds of therapies and counselling sessions to help you restore your body's balance. Reiki counselling uses measures of relaxation and healing that go beyond just the physical body and work wonders on your overall well-being. Our therapist utilise your body's own flow of energy to restore the balance which sets your body in motion to do the best healing that is naturally meant to occur. This brings about a great sense of relaxation that is the best self-care that you can give your mind and body.
What Makes Reiki Counselling One of the Best Therapies
Let Our Practitioner Bring the Breath of Relief You're Searching for
Our Reiki Therapy brings about wonderful changes in the body. It gives a deep sense of relaxation, balances various systems of the body, clears energy blockages, detoxifies and removes impurities along with easing out tendencies of anxiety and stress. Thus giving a new sense of being and a rejuvenated sense of peace. It helps the universal energy flow so you can increase the vibrational frequency of your body. Such a healed and new vitality in the body and mind lets you have deeper insights into making the right decisions with freedom of choice that yields an abundantly fulfilling life.