Welcome to
Celestial Living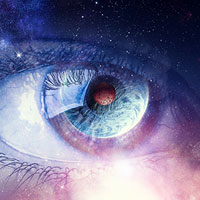 What is Celestial Living? If you google the meaning of Celestial, it says:
All 3 definitions are exactly what Celestial Living are all about.
Celestial Living means understanding on a deep level that you are the Universe and not part of the Universe. We are all an intricate part of the same puzzle. Celestial living means to understand questions like – "what if this is heaven?". "What if living our best life can begin now?" "All is an illusion"
We work together to strip away one illusion after another to get to the Truth of who you really are. The direction your life is taking and how to understand the guidance you are being given. There is a lot of undoing when it comes to seeking Truth and throughout this process, becoming empowered starts to take on a whole new meaning.
The Most Effective Self-Esteem Courses in Melbourne
Our Confidence Building Courses in Melbourne are known to have brought tremendous changes in people's lives by helping them build the self-esteem and conviction needed to live a blissful life. With our self-confidence courses in Melbourne, you will have a better command over the areas in your life and can confidently take on the challenges of life with a smile on your face. Our courses built with your best interests in mind and thus every exercise brings you one step closer to your best potential. The self-esteem courses in Melbourne by Celestial Living are widely known to boost your life holistically.
The Finest Confidence-Building Courses in Melbourne For You
One of the best Confidence courses in Melbourne, provided by Celestial Living, have been built by industry leaders who know the common problems people face when it comes to being assertive. The courses are built in a progressive and growth-stimulating manner to help you grow as a person faster and reach your goals quicker. Our self-esteem courses in Melbourne are pioneering in shifting your mindset to a positive and determined one. They are built to build you in a way where you take more responsibility for things in your life and deliver diligently on them. Various modules help you work on different aspects of your life as you grow.
How our Self-Esteem Courses in Melbourne Work Wonders for Everyone
Climb the Mountain of your Dreams with The Right Confidence & Attitude
As you grow out of your cocoon with our confidence building courses, our mentors build your mindset to become your own catalyst for growth. This way no matter what situation you're in life, you have a welcoming and resilient approach to things with the confidence of being able to take on challenges with the right spirit. Our self-confidence courses in Melbourne are divided into modules to help you take your own time and fully acing a chapter of your life before moving onto another. Our counsellors and mentors who impart these courses have vast experience in teaching various clients and thus can help you make the best out of every mission you take on to build your confidence.